All Inclusive Discount Vacations ** Beaches Negril Resort ** Funjet
Sandals Resorts ** Beaches Resorts ** GOGO Vacations
All-inclusive resorts ** Sandals ** Beaches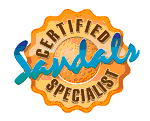 CruiseCaptain.com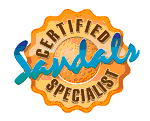 A Salty Dog Cruise and Travel Company
"THE PLACE" to book your vacations!!
Just call Salty Dog Toll-Free @ 1-877-258-9364
(1-US-SALTYDOG) on the phone dial!!
E-Mail us at CRUISECAPTAIN
---

---
BEACHES NEGRIL
RESORT IN JAMAICA
---

BEACHES NEGRIL RESORT:


Located amidst twenty lush acres fragrant with the scent of jasmine, and rich with tropical flora, lies an enchanting resort. Classic island architecture effortlessly brings the outside in, blending fine woods and polished marble with the dramatic detailing of stone arches and hand-painted domed frescoes. Beaches Negril is a world-class beach resort, with a caring staff that warmly treats you as family. Discover a host of unending amenities and services...day and night...on land or at sea...all included.

Embrace the mellow spirit of Negril in this environmentally friendly hideaway, nestled amidst soaring trees and set upon the widest and most breathtaking stretch of world-famous Seven-Mile Beach. Unforgettable moments await kids of all ages here—from the thrill-a-minute waterpark with its gushing lazy river to the state-of-the-art XBOX 360® Game Garage and from teen-only nightspot, Liquid, to Scratch DJ Academy, where every member of the family can learn to spin like a pro. The fun never stops and the laughter always fills the air at glorious Beaches Negril, a luxury Jamaica all-inclusive resort and spa.
The World's Best Family All-Inclusive invites you to celebrate the perfect holiday. Honeymooners and couples create everlasting memories. Singles make new friends. And families share special times together. Best of all, adults are free to act like kids...and kids of all ages get a vacation of their own, including a supervised Kids Kamp with attentive Ultra Nannies and an exciting array of amenities from a teen disco to a state-of-the-art Video Games Center.

Beaches is about fun in the sun. We offer thrilling watersports from windsurfing and waterskiing to snorkeling. Dive into the Caribbean's most comprehensive all-inclusive scuba program. Or make waves in 3 impressive pools where you can relax and enjoy a cool drink at a swim-up bar. Beaches means "way cool" for the kids because we've got it all-everything from banana boats and waterskiing to our newly expanded state-of-the-art video games center. Beaches Negril is the best vacation for everything under the sun.

Video Games Center Kids of all ages can get into the action and play today's hottest video games from Electronic Arts, Sega, Activision, Midway, Ubi Soft and Rock Star.Plus they can experience today's hottest video game consoles including Playstation® 2, Xbox™ and GameCube™.

Your precious little ones are in safe and caring hands at Beaches Negril. Our Kids Kamp is specially designed to accommodate our guests 12 years and under. Infants will be rocked to sleep in individual cribs in an air-conditioned, fully equipped nursery. The other children are divided into 3 different age groups and have planned, supervised activities throughout the day. Nursery open 9am - 5pm and again 7pm-9:30pm (infant-3yrs). Private babysitting is available at any time $7.00 (US$) per hour per child (2 children max.). All nursery and baby-sitting staff are certified in child care.

Take an early morning stroll on seven miles of endless beach where the only footprints are your own. Then change the beat in a heartbeat. At Beaches, you can pack more action into a day than some people do in a month. From playing tennis and beach volleyball to taking snorkel trips and scuba dives in water so clear it sometimes seems as if it isn't even there. And the younger guests too go bopping along in banana boats, grab a line for waterskiing or grab a board for windsurfing. The adventure never ends along one of the world's truly incomparable beaches.

For food lovers of all ages, five world-class restaurants fulfill every culinary fantasy with a world of choices. Each restaurant offers a unique ambiance from the casual to the refined. And while each has a distinctive menu...all deliver service with a warm genuine smile. From continental cuisine at The Mill and authentic Caribbean delicacies in the glamorous Seville, to Kimono's, where Japanese specialties are prepared table side by a chef whose knife flashes faster than the eye. There's always the Last Chance Saloon where Southwestern grilled favorites are served hot and spicy. Not forgetting the zesty Italian pastas and pizzas at Café Carneval. Plus you can "Dine Around Beaches" with three additional choices at nearby Beaches Sandy Bay -- that's a total of 8 dining options in Negril
---
CLICK BELOW TO REQUEST A BEACHES RESORT PRICE QUOTE.


---
CLICK ON ONE OF THESE PICTURES
FOR MORE INFORMATION!!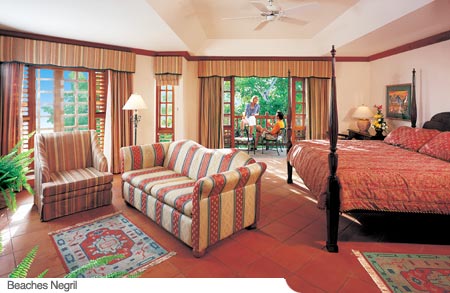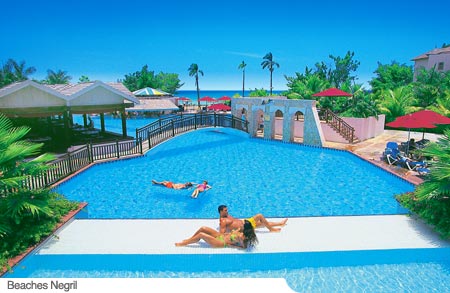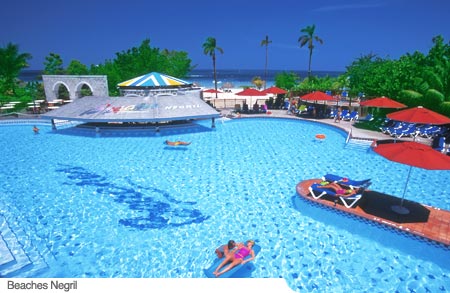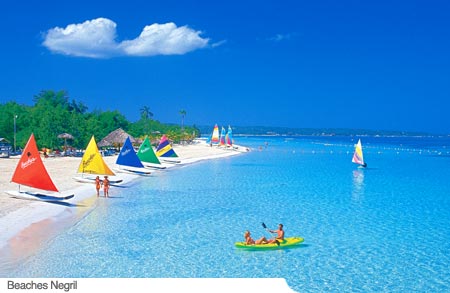 ---
CLICK BELOW TO REQUEST A BEACHES RESORT PRICE QUOTE.

---
LINKS TO ALL BEACHES RESORTS

---
SANDALS and BEACHES RESORTS
---
Just call Salty Dog Toll-Free @ 1-877-258-9364
(1-US-SALTYDOG) on the phone dial!!
E-Mail us at CRUISECAPTAIN


All prices are subject to change prior to deposit being made.
---
We are affiliated with the one of the largest agencies in the world with independent agents located throughout the United States. We specialize as a major cruise and travel agency and our clients are worldwide. We have computer access to hundreds of group sailings and resorts at discounted rates that we pass on to our customers. Following are some of the Cruise Lines that we offer to our clients: Carnival Cruise Line, Princess Cruises, NCL Cruise Line, RCCL Cruise Line, Costa Cruises, Holland America, Cunard, Celebrity Cruises, Norwegian Cruises, Crystal, Royal Caribbean, Disney Cruise Line, Windstar, Regent. Let us help you plan your next vacation cruise, birthday cruise, wedding cruise, honeymoon cruise, anniversary cruise, graduation cruise, spring break cruise, holiday cruise, Valentine cruise, or just cruise cruise. Here are some of the cruise locations that WE can help you plan cruises for: Alaska, Hawaii, Mexican Riviera, Baja, Panama Canal, Southern Caribbean, Eastern Caribbean, Western Caribbean, Trans - Atlantic, Europe, Mediterranean, Baltic Sea, Scandinavian, Holy Lands, Greek Islands, South American, Canada.
Following are some of the vacations we offer:
Our ULTRA ALL INCLUSIVE RESORTS ARE SANDALS FOR COUPLES ONLY, BEACHES RESORTS FOR EVERYONE.
Sandals Resorts on Jamaica: Sandals Montego Bay, Sandals Royal Caribbean, Sandals Dunn's River, Sandals Negril Beach, Sandals Inn, Sandals Ocho Rios.
Sandals Resorts on Antigua: Sandals Antigua.
Sandals Resorts on St. Lucia: Sandals St. Lucia, Sandals Halcyon, Sandals Grande St Lucian Beach
Sandals Resorts on Bahamas: Sandals Royal Bahamian Resort.

Beaches Resorts on Jamaica: Beaches Negril, Beaches Sandy Bay, Beaches Boscobel.
Beaches Resorts on Turks and Caicos: Beaches Turks and Caicos Resort and Spa.
We also offer almost every resort, all-inclusive and not, in almost all locations in the world!!
© Copyright 2011 Salty Dog Cruise and Travel. Many of the photos and descriptions are courtesy of the vendors.
| | | | |
| --- | --- | --- | --- |
| SANDALS RESORTS | BEACHES RESORTS | CELEBRITY CRUISES | COSTA C RUISES |
| DISNEY CRUISES | HOLLAND AMERICAN CRUISES | NORWEGIAN CRUISES | ORIENT CRUISE LINE |
| PRINCESS CRUISES | REGENT CRUISES | CARNIVAL CRUISE LINE | ROYAL CARIBBEAN CRUISES |
| MSC CRUISE LINE | SEABOURN | WINDSTAR CRUISES | |
| ACAPULCO | ALASKA | AMSTERDAM | ATHENS |
| AUSTRALIA | BAHAMAS | BALTIC | BARBADOS |
| BERMUDA | CANADA | CANAL | CARIBBEAN |
| COPENHAGEN | DENMARK | EUROPE | FLORIDA |
| GREECE | GREEK ISLES | HAWAII | ISTANBUL |
| LONDON | MEDITERRANEAN | MEXICAN RIVIERA | MEXICO |
| NEW YORK | NORWAY | PANAMA | PUERTO RICO |
| RUSSIA | SAN JUAN | SCANDINAVIA | SOUTH AMERICA |
| STOCKHOLM | TAHITI | SPECIAL | DISCOUNT |
| HONEYMOON | WEDDING | ANNIVERSARY | VACATION |
---
Visit our other web sites.

---