All Inclusive Discount Vacations **Sandals Royal Plantation
Sandals Resorts ** Beaches Resorts
All-inclusive resorts ** Sandals ** Beaches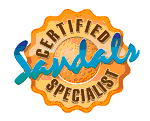 AllInclusive-Resorts.com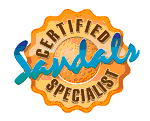 A Salty Dog Cruise and Travel Company
"THE PLACE" to book your vacations!!
Just call Salty Dog Toll-Free @ 1-877-258-9364
(1-US-SALTYDOG) on the phone dial!!
E-Mail us at
CRUISECAPTAIN
---
CLICK HERE AND SIGN UP TO RECEIVE

---
SANDALS ROYAL PLANTATION
OCHO RIOS, JAMAICA
---
SANDALS ROYAL PLANTATION OCHO RIOS, JAMAICA
Location:Ocho Rios - Jamaica
Rooms: 74 (all suites)

For the ultimate in exclusivity and indulgent pampering, escape to Sandals Royal Plantation, the only all-butler, all-suite boutique resort in the Sandals collection. Nestled within a magnificent coral bluff on Jamaica's lush north coast, this intimate resort of just 74 ocean-view suites is renowned for its impeccable service, unmatched attention to detail and retro-chic sophistication – complete with all the world-class amenities for which Sandals in renowned. Come explore the quieter side of Sandals at Jamaica's only all-inclusive resort to be granted membership in the prestigious Leading Hotels of the World®, and the only Leading Spa® in all of Jamaica.
Boasting a charming intimacy in an atmosphere of aesthetic sophistication, this five-decade gem of history was a favorite of Noel Coward and Ian Fleming back in the day.
The range of impressive amenities includes a bluff top freshwater pool with two whirlpools and poolsidebutler service, beach butler service including dining and cocktails on the west beach; and Sandals' comprehensive scuba diving program with a water sports pavilion on the east beach. Lovers of golf will be treated to complimentary green fees at the nearby 18-hole course at Sandals Golf & Country Club. For your dining pleasures, the award-winning Le Papillion serving French cuisine is one of the resort's three gourmet restaurants, while the chic CBar is the island's only champagne & caviar bar. Exclusive privileges at neighboring Sandals Grande Rivieraexpand your dining options to 11 more venues. Catering to those who appreciate refined elegance with an authentic island experience, Sandals Royal Plantation is the quiet side of Sandals and the ideal retreat for whenever you need to recharge.
---
CLICK BELOW TO REQUEST A SANDALS RESORT PRICE QUOTE

---
CLICK ON ONE OF THESE PICTURES
FOR MORE INFORMATION!!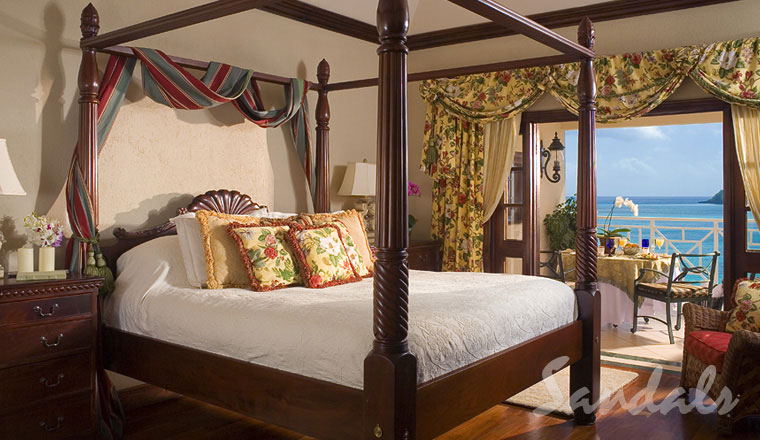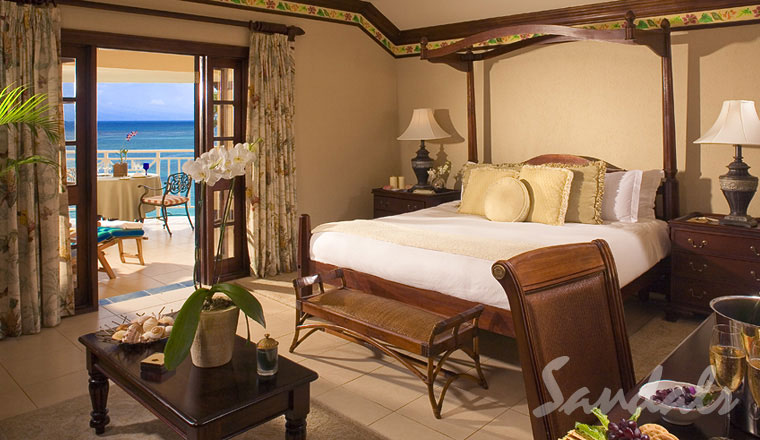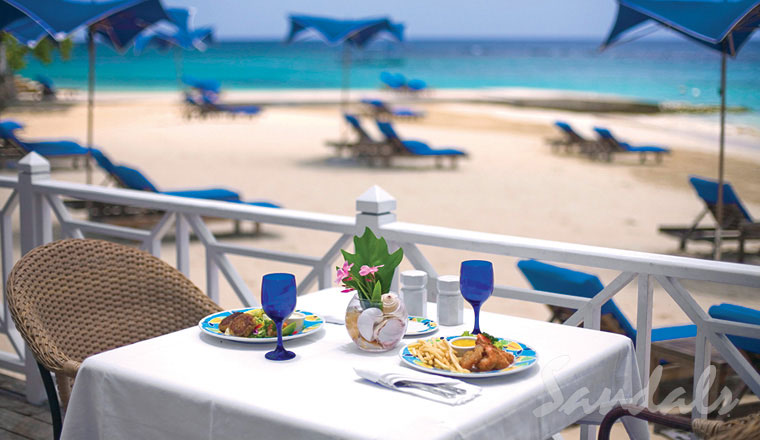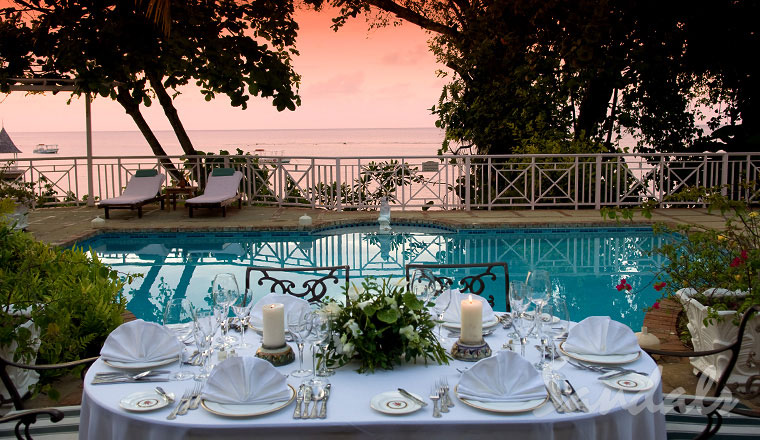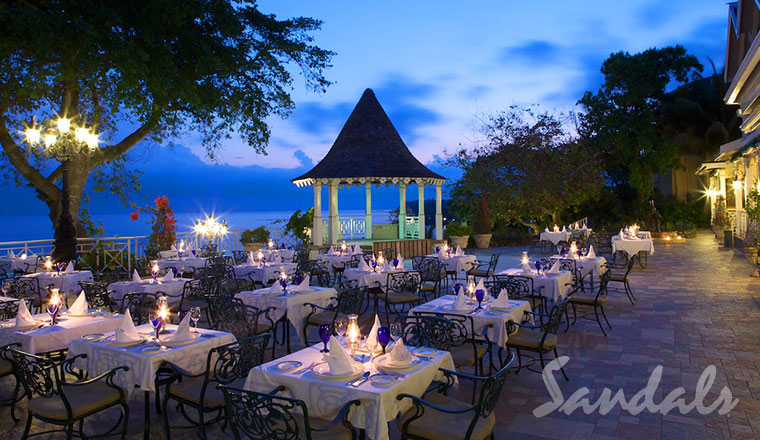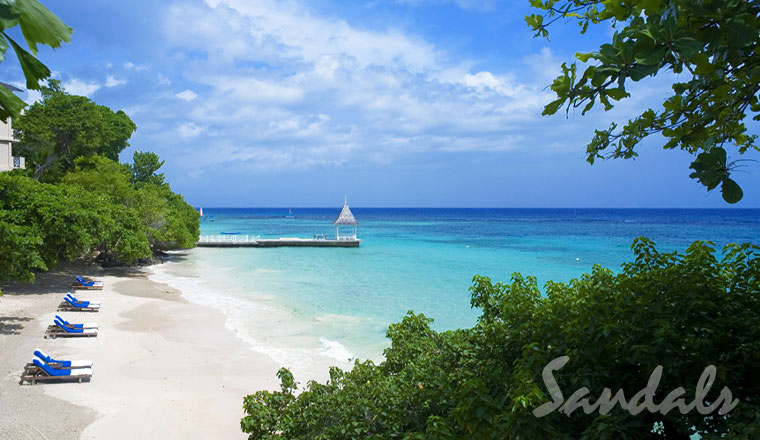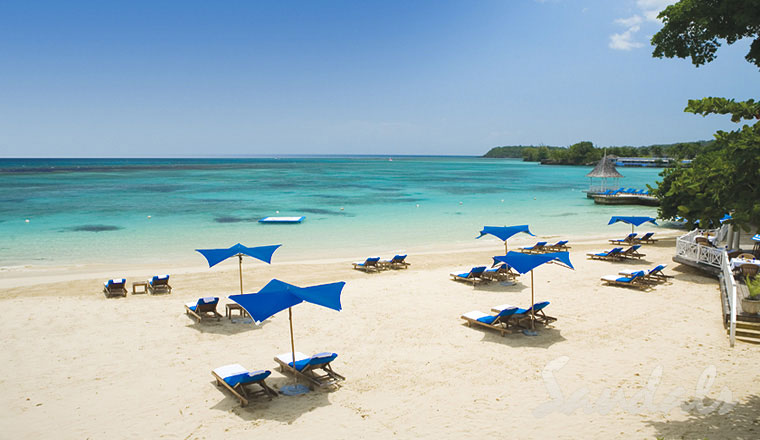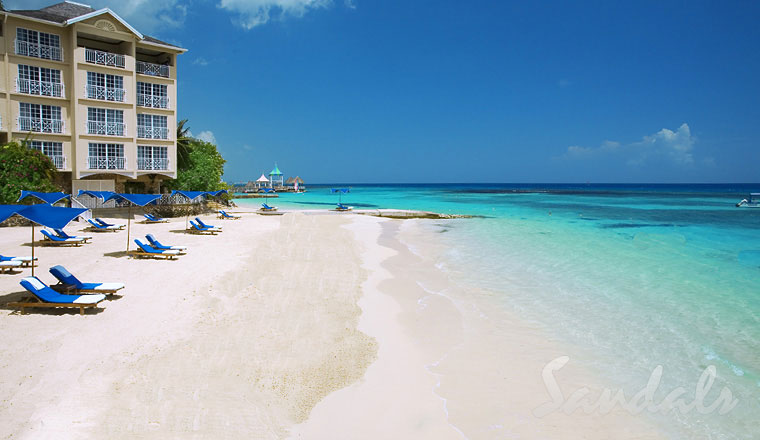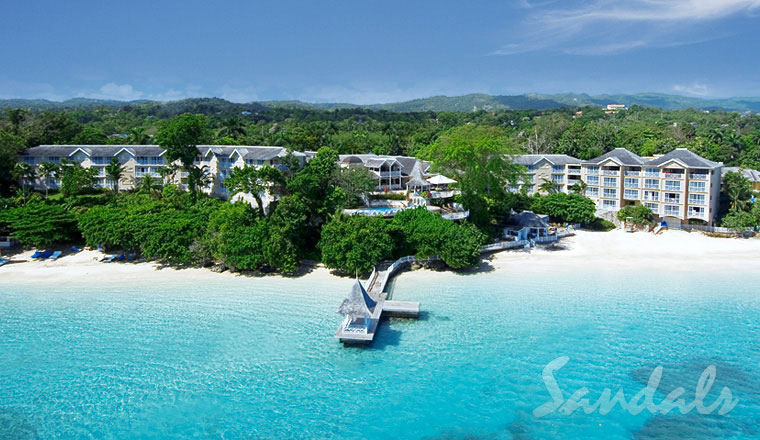 ---
CLICK BELOW TO REQUEST A SANDALS RESORT PRICE QUOTE.

---
LINKS TO ALL SANDALS RESORTS

---
SANDALS RESORTS FOR COUPLES
Sandals Resorts is a collection of 12 of the most idyllic tropical beach front resorts on earth located on the enchanted isles of Jamaica, Antigua, St. Lucia and The Bahamas, created exclusively for two people in love and united by one glorious name - Sandals. This is the kind of experience you often dream about, but rarely encounter. And as the world's best ULTRA all-inclusive resorts, there's one thing that sets Sandals apart from all others - everything. Sandals is perfection in paradise. Where the only season is summer yet every moment is kissed with the gentle caress of a cool ocean breeze. Where multi-choice gourmet delicacies are compliments of the Sandals chef and unlimited premium brand drinks are on the house. And where you'll be pampered morning, noon and night by a gracious Sandals staff who will re-define your idea of hospitality. Plus, you need never concern yourself about tipping, reaching for a check, or reaching for anything for that matter, because everything you could possibly want is right here. So come to Sandals and discover the world's most romantic dream for two.

Included in the Ultra All-Inclusive Sandals Resort Price: Airport Transfers, All Meals/Snacks, Accommodations, Drinks & Cocktails, Tips & Gratuities, Water Sports, Scuba Diving, Land Sports, Fitness Center, Golf (at some resorts), Nightly Entertainment, Hotel Taxes, and Even the Sandals Weddings are free !!!
All prices are subject to change prior to deposit being made
.
---
SANDALS and BEACHES RESORTS
---
Just call Salty Dog Toll-Free @ 1-877-258-9364
(1-US-SALTYDOG) on the phone dial!!
E-Mail us at CRUISECAPTAIN
All prices are subject to change prior to deposit being made.
---
We are affiliated with the one of the largest agencies in the world with independent agents located throughout the United States. We specialize as a major cruise and travel agency and our clients are worldwide. We have computer access to hundreds of group sailings and resorts at discounted rates that we pass on to our customers. Following are some of the Cruise Lines that we offer to our clients: Carnival Cruise Line, Princess Cruises, NCL Cruise Line, RCCL Cruise Line, Costa Cruises, Holland America, Cunard, Celebrity Cruises, Norwegian Cruises, Crystal, Royal Caribbean, Disney Cruise Line, Windstar, Regent. Let us help you plan your next vacation cruise, birthday cruise, wedding cruise, honeymoon cruise, anniversary cruise, graduation cruise, spring break cruise, holiday cruise, Valentine cruise, or just cruise cruise. Here are some of the cruise locations that WE can help you plan cruises for: Alaska, Hawaii, Mexican Riviera, Baja, Panama Canal, Southern Caribbean, Eastern Caribbean, Western Caribbean, Trans - Atlantic, Europe, Mediterranean, Baltic Sea, Scandinavian, Holy Lands, Greek Islands, South American, Canada.
Following are some of the vacations we offer:
Our ULTRA ALL INCLUSIVE RESORTS ARE SANDALS FOR COUPLES ONLY, BEACHES RESORTS FOR EVERYONE.
Sandals Resorts on Jamaica: Sandals Montego Bay, Sandals Royal Caribbean, Sandals Dunn's River, Sandals Negril Beach, Sandals Inn, Sandals Ocho Rios.
Sandals Resorts on Antigua: Sandals Antigua.
Sandals Resorts on St. Lucia: Sandals St. Lucia, Sandals Halcyon, Sandals Grande St Lucian Beach
Sandals Resorts on Bahamas: Sandals Royal Bahamian Resort.

Beaches Resorts on Jamaica: Beaches Negril, Beaches Sandy Bay, Beaches Boscobel.
Beaches Resorts on Turks and Caicos: Beaches Turks and Caicos Resort and Spa.
We also offer almost every resort, all-inclusive and not, in almost all locations in the world!!
© Copyright 2011 Salty Dog Cruise and Travel. Many of the photos and descriptions are courtesy of the vendors.
| | | | |
| --- | --- | --- | --- |
| SANDALS RESORTS | BEACHES RESORTS | CELEBRITY CRUISES | COSTA C RUISES |
| DISNEY CRUISES | HOLLAND AMERICAN CRUISES | NORWEGIAN CRUISES | ORIENT CRUISE LINE |
| PRINCESS CRUISES | REGENT CRUISES | CARNIVAL CRUISE LINE | ROYAL CARIBBEAN CRUISES |
| MSC CRUISE LINE | SEABOURN | WINDSTAR CRUISES | |
| ACAPULCO | ALASKA | AMSTERDAM | ATHENS |
| AUSTRALIA | BAHAMAS | BALTIC | BARBADOS |
| BERMUDA | CANADA | CANAL | CARIBBEAN |
| COPENHAGEN | DENMARK | EUROPE | FLORIDA |
| GREECE | GREEK ISLES | HAWAII | ISTANBUL |
| LONDON | MEDITERRANEAN | MEXICAN RIVIERA | MEXICO |
| NEW YORK | NORWAY | PANAMA | PUERTO RICO |
| RUSSIA | SAN JUAN | SCANDINAVIA | SOUTH AMERICA |
| STOCKHOLM | TAHITI | SPECIAL | DISCOUNT |
| HONEYMOON | WEDDING | ANNIVERSARY | VACATION |
---
Visit our other web sites.

---